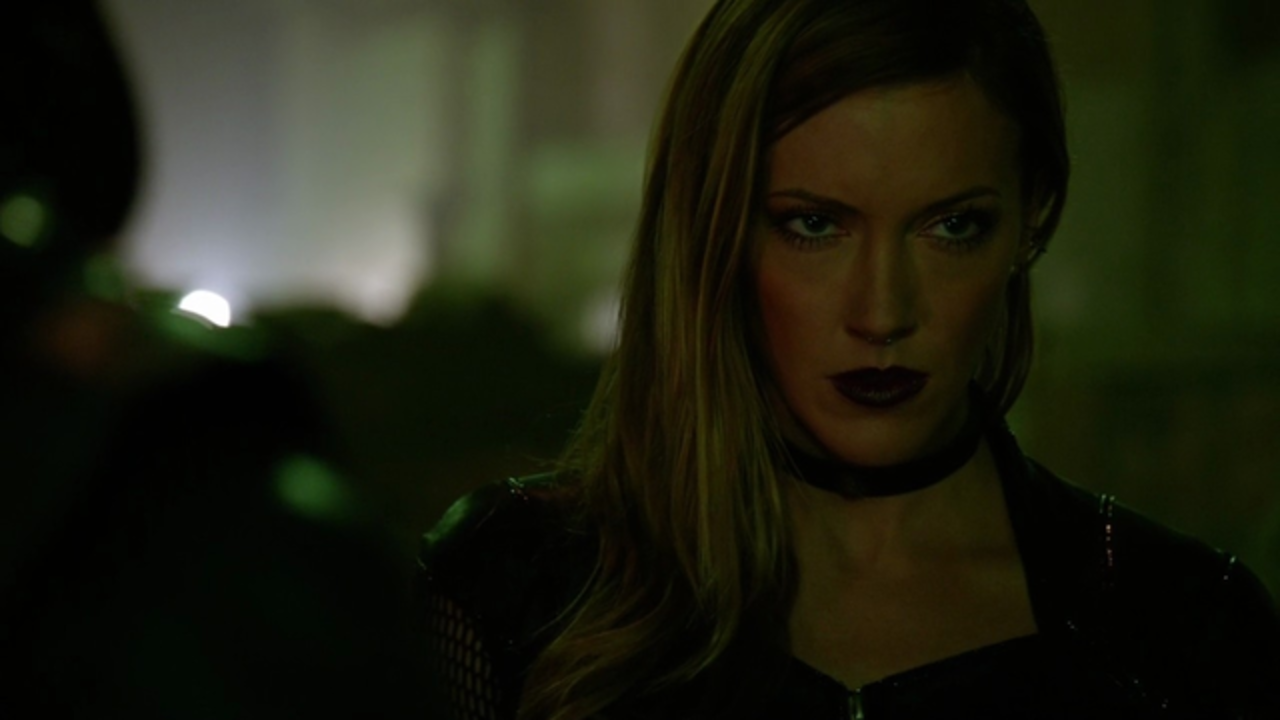 Here's some scoop on Arrow
from this week's (Posted on 7/12/17) Ask Ausiello column.
Question: I am excited to have Katie Cassidy back on Arrow as Black Siren. I hope she stays a villain, because it's cool to have a regular female villain. What can we expect for her? —Diana
Ausiello: You can expect much of the aforementioned villainy, sprinkled with the occasional wish for a turn-around, at least by those who knew her Earth-One doppelgänger. "I don't know if there's any question about whether or not the [idea] of redemption will come up; it has to," co-showrunner Wendy Mericle told TVLine. "Her father is there. Oliver is there. Everyone is going to be asking whether or not it's possible to find a little piece of Laurel, the Laurel Lance they knew and loved, in there somewhere." That said, "I think she's interesting as a [villain]," Mericle asserted. "Black Siren is a badass." BONUS SCOOP: Even with Adrian Chase dead, Oliver's battle to conceal his secret identity is far from over. Rumor has it he will be dogged by a curious FBI agent this season.
Link to the full article:
'Roseanne' Revival: Glenn Quinn's Death — How Will ABC Handle Mark's Absence? | TVLine